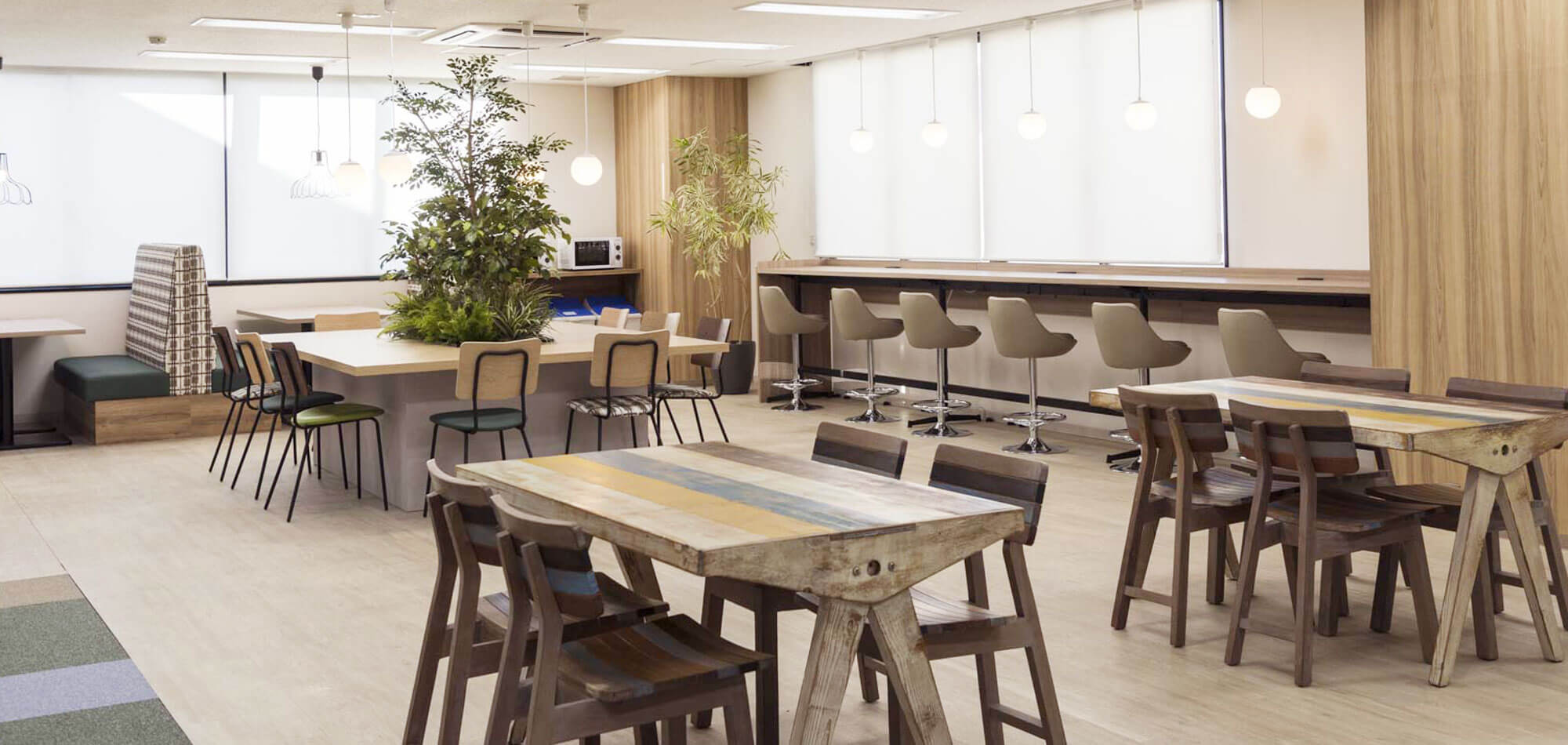 School Building
JCLI Japanese Language School uses all the floors of the building.
We consider the learning environment so that you can concentrate on your lessons.
Image of each floor
Classrooms are on the 2nd to 5th floors. There are 8 to 10 classrooms on one floor.
Each floor is designed with the theme of the four seasons: The 2nd floor is Spring, the 3rd floor is Summer, the 4th floor is Autumn, and the 5th floor is Winter.
Facility
Vending machine on each floor
Vending machines are on the 2nd to 5th floors.
The Refreshment space on the 3rd floor has also a Family Mart's vending machine, where snacks, lunch boxes and bread are available.
Accessible toilets and elevators
There is an accessible toilet on the 1st floor.
Wheelchair users are also welcome.
The elevator is also accessible and has no steps.
Earthquake -resistant structure
The school building is an earthquake- resistant building (new earthquake-resistant standard compliant building)
Wi-Fi environment
On each floor, there is a student-only router.
The internet environment is arranged.