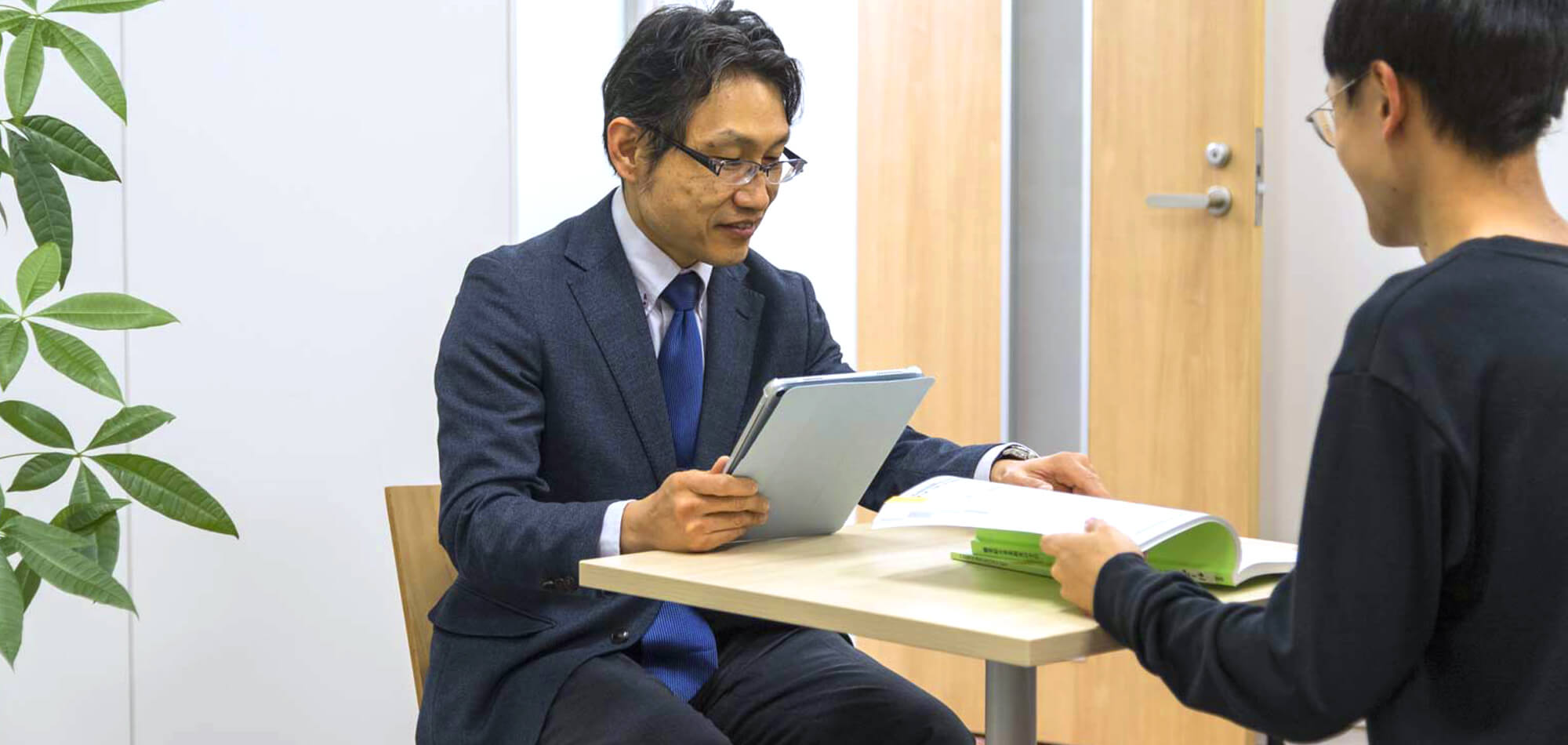 To make your dream -working in Japan- true!
Business Japanese course can be chosen by those of the students who want to work after graduating from a Japanese language school.
In this course, you will acquire the skills to present student's own abilities and thoughts, as well as the skills, manners etc. to work in Japan.
Dividing classes for each purpose
Depending on the workplace students desire to be employed, they will be divided into each class either;
– Class for students who aim to get a job at a listed Japanese company or a Japanese company in other countries,
– Class for students who aim to get a job at a wide range of companies, or
– Classes for students who aim to take the Specified Skilled tests.
Employment consultation
Interviews are conducted by experienced trainers on employment guidance as well as qualified career consultants (national qualifications).
We fully support each of the student's job hunting and up-to-date their situations in job hunting.
We provide employment information for companies that meets the student's desire.
Job interview and various document preparation guidance
We will guide students to create resumes for each of the industry that they want to work at and practice job interviews, and lead you to a job offer from the company you want to work at.
Work experience
Applicants can participate in short-term employment programs of Japanese companies. In addition, we will introduce part-time jobs according to students' Japanese proficiency and desired industry.
Various business related test measures
Students can prepare with us for the various exams related to Business manners and Business Japanese so that they prove themselves as a huma resource who understands and implement Japanese business manners and etiquettes.
Company information session / interview
We will invite companies that are actively hiring foreign human resources, and hold company information sessions and interviews.
Various special lectures
We invite special speakers and graduates who have found employment in Japan, and organise some specal sessions. We also organise preparations for SPI tests and WEB aptitude tests.