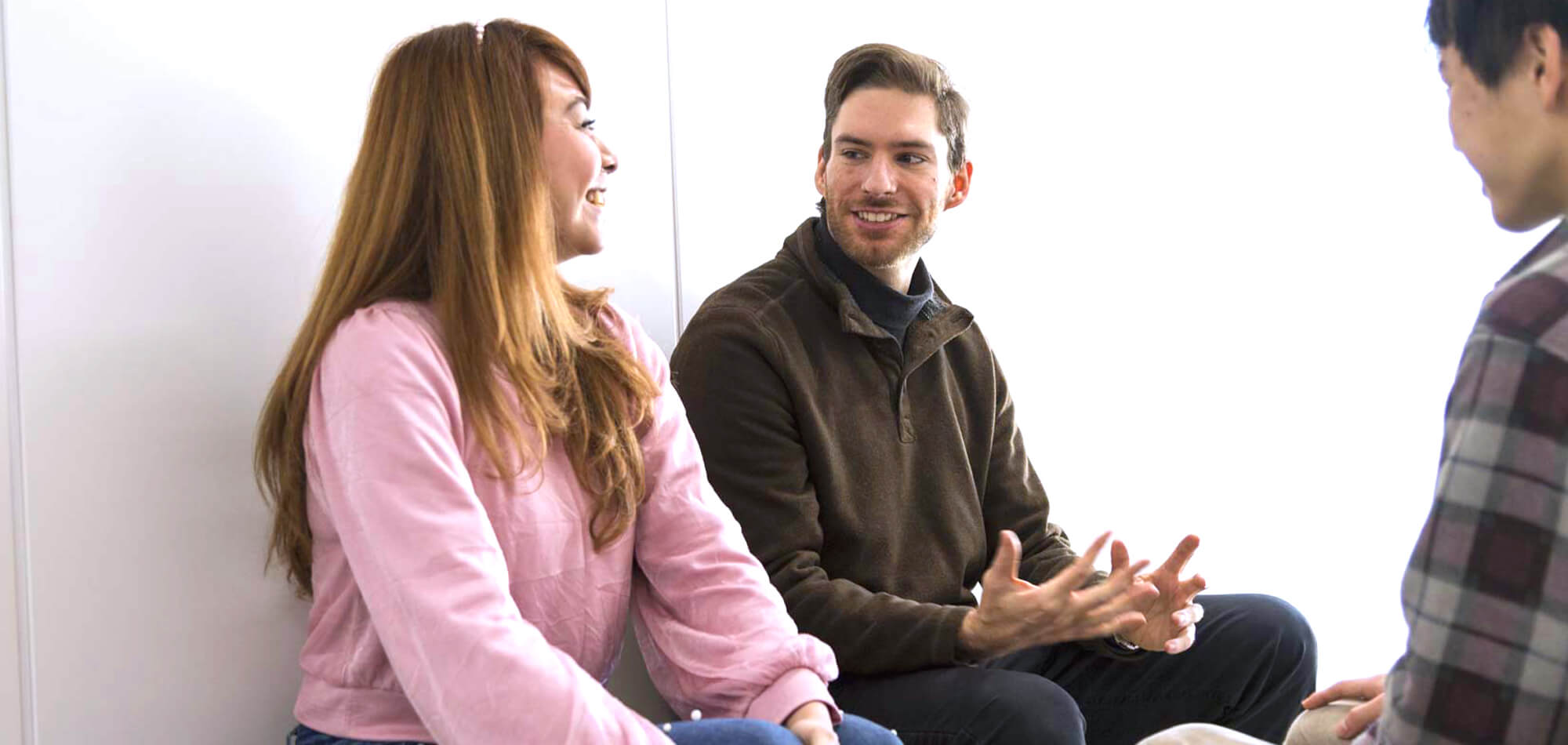 Short-Term Curriculum
For this curriculum, you can apply on a monthly basis, which allows for a various visa holders such as Working Holiday visas, family stay visas, and short-term stay visas.
We will consult with you in advance about what your purpose of Japanse study is, and tailor a program for you.
In the future, we will be able to offer summer holiday programs, study abroad for parents and children, etc.
Please contact us if you have any request for the program other than one mentioned above.
If you would like to enroll in an existing course, please apply for enrolling before the class starts in April, July, October and January.
It is a course that you can enroll in 3 months units. Depending on the results of the placement test,
you will participate in a class that suits the level of each course: Admission for going on higher education course,
Business Japanese Course, General Japanese Course, and Specified Skills Japanese Course.
You can apply for the short-term course on a monthly basis.
Cultural experience course
Parent-child study abroad
Summer Holiday Program
Special training course for Specified Skilled VISA
We are planning various short-term courses, etc.
When we start to accepting application, we will up-to-date you information on our website.
If you need further information, please contact us from the inquiry "Short-term Curriculum".
Tuition fee
| | Tuition FEE | Teaching material Costs | Facility maintenance Fee | Total |
| --- | --- | --- | --- | --- |
| 1 month | ¥66,000 | ¥3,666 | ¥1,834 | ¥71,500 |
| 2 month | ¥132,000 | ¥7,333 | ¥3,667 | ¥143,000 |
| 3 month | ¥198,000 | ¥10,999 | ¥5,501 | ¥214,500 |
All the fees are tax included.
If you need the Invitation VISA, there will be an additional cost.