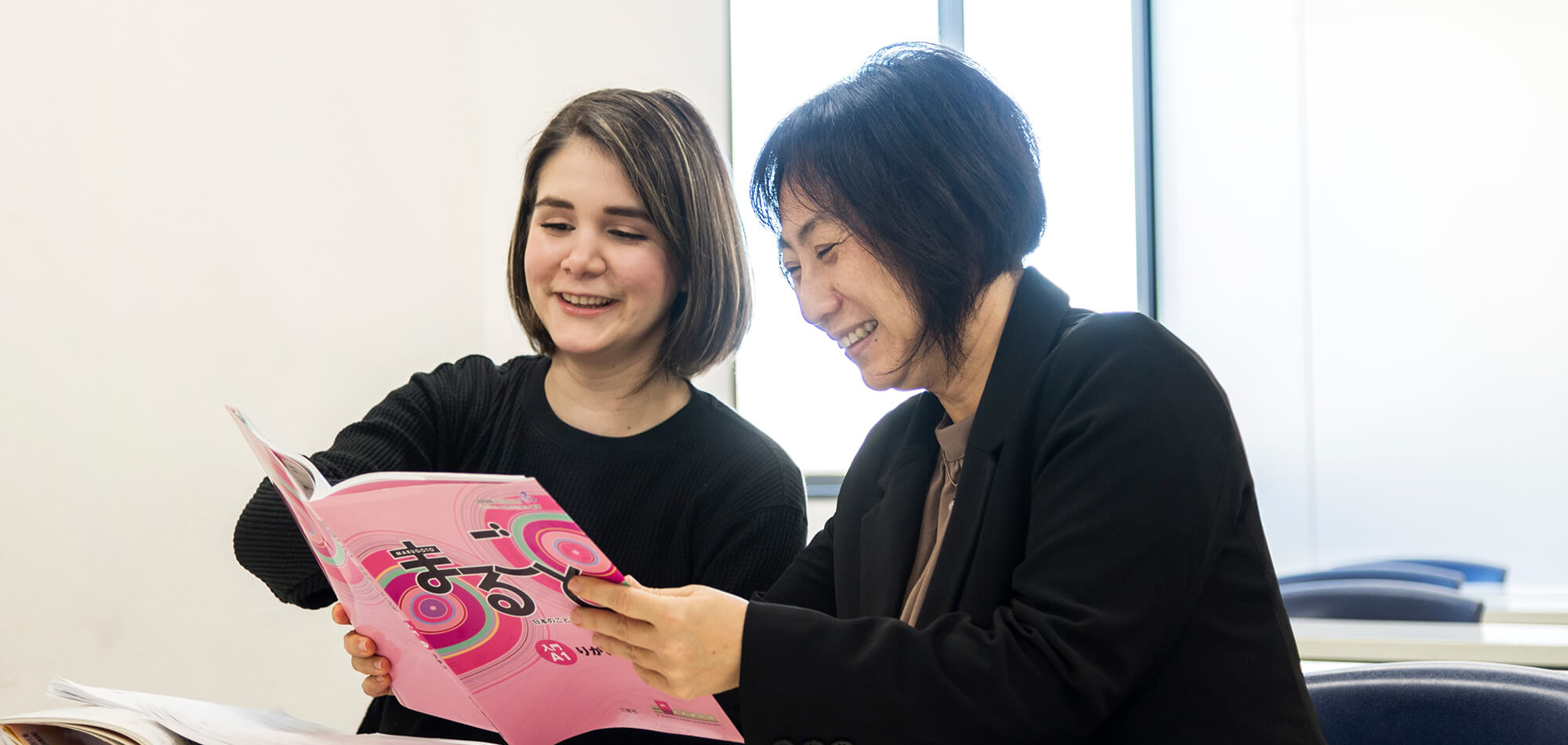 What is Private Lesson?
This course offers one-on-one classes with a qualified instructor. Students are free to choose either face-to-face or online classes.
The level and content of textbooks can be arranged to meet the objectives and goals of each student, thus meeting a wide range of learner needs.
Class time:45 minutes / lesson(You can apply from 2 or more times)
Cost (including tax):5,000 yen / lesson
Admission fee: 5,500 yen (not required for current students)
※ Minimum booking: 2 periods in one day
Lesson Hours
Monday – Friday
①10:45-11:30
②11:35-12:20
③13:20-14:05
④14:05-14:50
⑤15:05-15:50
⑥15:55-16:40
※ Lesson hours are negotiable.
Objective
The purposes of our applicants are very varied.
example
Those who want to study, although it is difficult to go to school every day for professional reasons.
Those who have already acquired a general knowledge of Japanese, but want to become more fluent in Japanese.
Those who are concerned about preparing for the Japanese language exam and want to take an intensive session.
Those who want to improve their Japanese language skills while role-playing various situations.