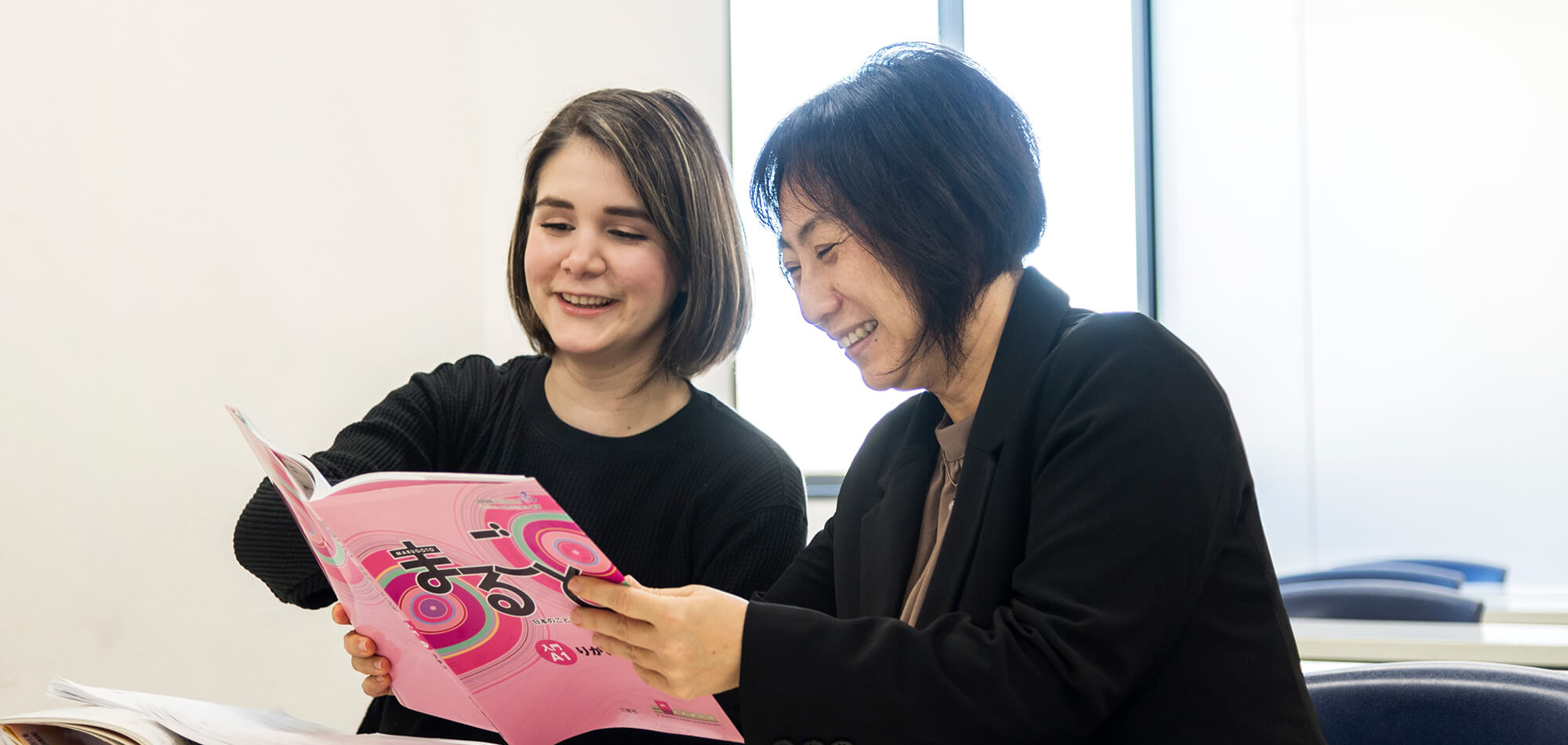 Private Lesson
  ※ Currently not accepted
Face-to-face lessons with qualified Japanese teachers are conducted at 1: 1 or 1: 2.
The level and content of the textbook can be arranged according to the purpose and goals of each student.
In addition, we can also offer classes such as preparation for each exam, and catch-up classes, tailored classes for preparation for higher education and / or employment.
class time:45 minutes / lesson
Cost (tax included):3,300 yen / lesson(You can apply from 2 times or more)
For the first time only:5,500 yen(No need for current students)
Starting date and time
Monday to friday
①10:45-11:30
②11:35-12:20
③15:05-15:50
④15:55-16:40
⑤17:00-17:45
⑥17:50-18:35
Purpose
We have a lot of students taking Private Lessons, who have a variety of purposes.
To give you as examples;
Those who want to study although it is difficult to go to school every day due to work reasons,
Those who want us to use a specific material as a textbook to teach,
Those who have already acquired general Japanese though, but want to be more fluent in Japanese,
Those who are worried about preparation for the Japanese language exam, and want to have an intensive sessions, and
Those who want a course that can meet various needs such as to improve Japanese while playing a role in a different situations from usual.