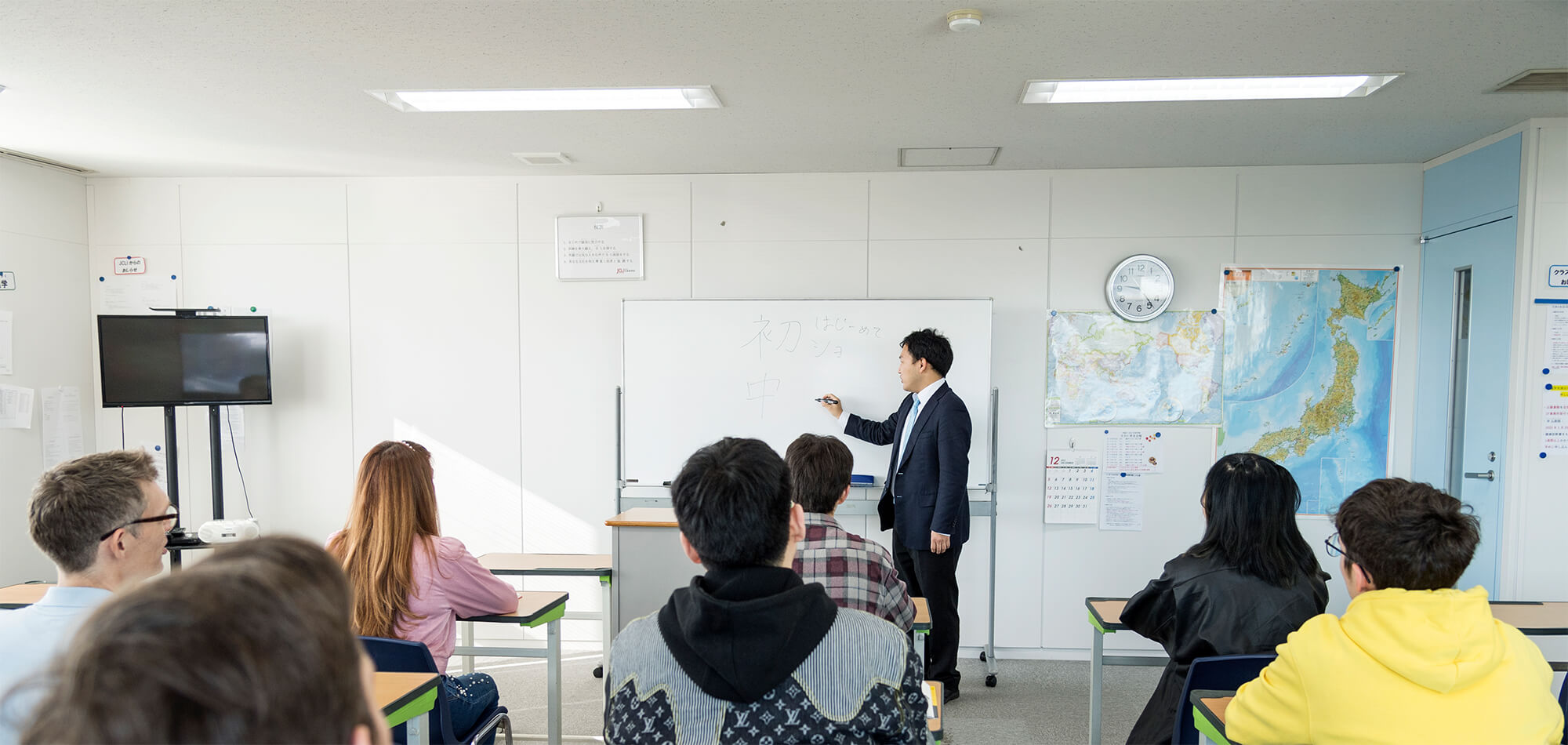 Our Challenges
We, JCLI Japanese Language School, to be a reasonable Japanese language school to select, keep our eyes on what is happening in the world, and we are developing ourselves from the past to the future.
Firstly, we build a career support system cooperating with a human resource introduction company of Meiko Network Japan which is one of the top organizations of the education field. The staff in charge of career support at JCLI and a professional of human resource introduction strongly cooperate to support foreign students who desire to get employment in Japan.
Secondly, we keep improving our study environment. You may recognise our environment is different from "the" Japanese language school. For example, a specific room for career consulting and a cafeteria where students can be trained to work in the dining industry. Of course, we have Japanese style equipment such as an authentic Japanese style tatami area where students can experience traditional Japanese culture and four seasons theme design for each floor of the school building.
Moreover, we consider various issues and problems in the world such as SDGs17. We can discuss those issues from many different points of view since our students are from all over the world. This diverse environment allows students to exchange opinions as a representative of each country/region. We aim to contribute to our students and people in the global society throughout the world.
Lastly, we believe that we have to be flexible to the change of our circumstances including providing alternatives such as online lessons due to COVID-19.
This flexibility must be our next stage and, yes, we keep challenging ourselves to overcome difficult situations.