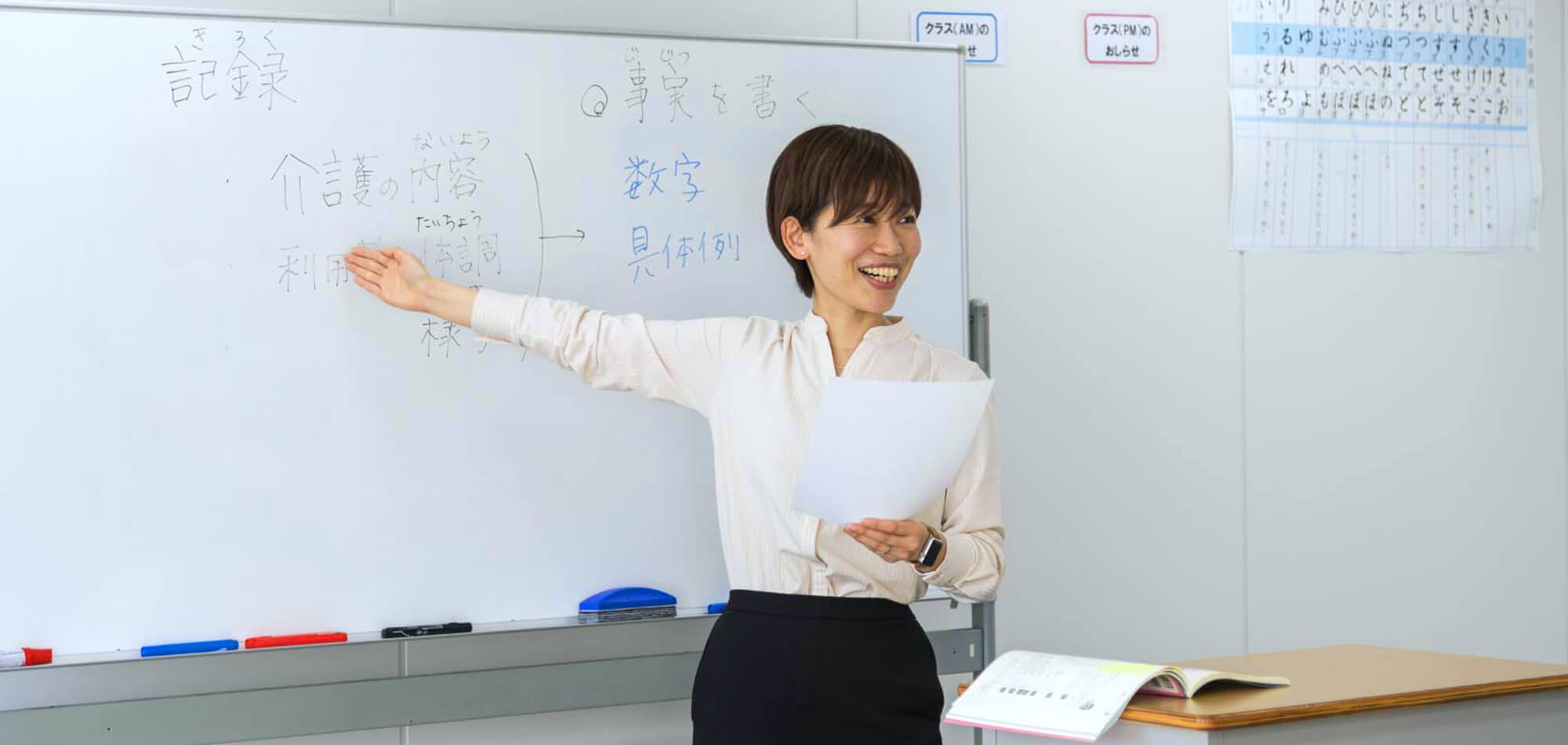 Features of SSW Course
SSW course is for those who want to get a job in Japan.
There are three conditions that must be cleared in order to get a job in Japan with the Specified Skilled Worker VISA.
SSW course is specialized in the countermeasures.
SSW Course is for those who want to get a job in Japan.
It doesn't matter whether you have a college degree or not, as long as you have completed 12 years of education in your home country.
There are three conditions that must be cleared in order to get a job in Japan with a specific skill.
① Pass JLPT N4 or above or Japanese Basic Test (JFT Basic) A2 level in the Japanese Language Proficiency Test
② Pass the Technical proficiency test of the industry you want to work in (restaurant, food manufacturing, tourism, long-term care, etc.)
③ Once you passed ① and ②, find a job and get a job offer.
If you get a job offer, you can get the status of residence of Specified Skilled Worker (i).
SSW(Specified Skilled Worker) Course
Cooperation with group companies
International Human Resources Development Co., Ltd., which operates JCLI Japanese Language School, is licensed as a registration support organization and a paid employment agency business.
Therefore, you can do job hunting in Japan as on Designed Activities VISA for up to one year even after graduating from JCLI.
We also provide employment support and company introductions in collaboration with "MEIKO GLOBAL," which handles the employment and training of foreigners.
Preparation for Skills Proficiency Test tailored to the job situation
The program provides flexible test preparation for industries in which it is easy to find employment according to the job market in Japan, and aims to pass at least two Technical proficiency tests in industries.
Employment consultation
Interviews are conducted by experienced trainers on employment guidance as well as qualified career consultants (national qualifications).
We fully support each of the student's job hunting and up-to-date their situations in job hunting. We provide employment information for companies that meets the student's desire.
Job interview and various document preparation guidance
We will guide students to create resumes for each of the industry that they want to work at and practice job interviews, and lead you to a job offer from the company you want to work at.
Various business related test measures
Students can prepare with us for the various exams related to Business manners and Business Japanese so that they prove themselves as a huma resource who understands and implement Japanese business manners and etiquettes.
Company information session / interview
We will invite companies that are actively hiring foreign human resources, and hold company information sessions and interviews.
Work experience
Applicants can participate in short-term employment programs of Japanese companies. In addition, we will introduce part-time jobs according to students' Japanese proficiency and desired industry.
Various special lectures
We invite special speakers and graduates who have found employment in Japan, and organize some special sessions. We also organize preparations for SPI tests and WEB aptitude tests.
Tuition fee
|   | First year (for the first 12 months) | Second year (for from the 13th month to 24th month) | Total |
| --- | --- | --- | --- |
| 2 years | ¥838,100 | ¥761,100 | ¥1,599,200 |
| 1 year and 9 months | ¥838,100 | ¥573,625 | ¥1,411,725 |
| 1 year and 6 months | ¥838,100 | ¥377,150 | ¥1,215,250 |
| 1 year and 3 months | ¥838,100 | ¥189,075 | ¥1,027,175 |
All the fees are tax included.
If you need the Invitation VISA, there will be an additional cost.