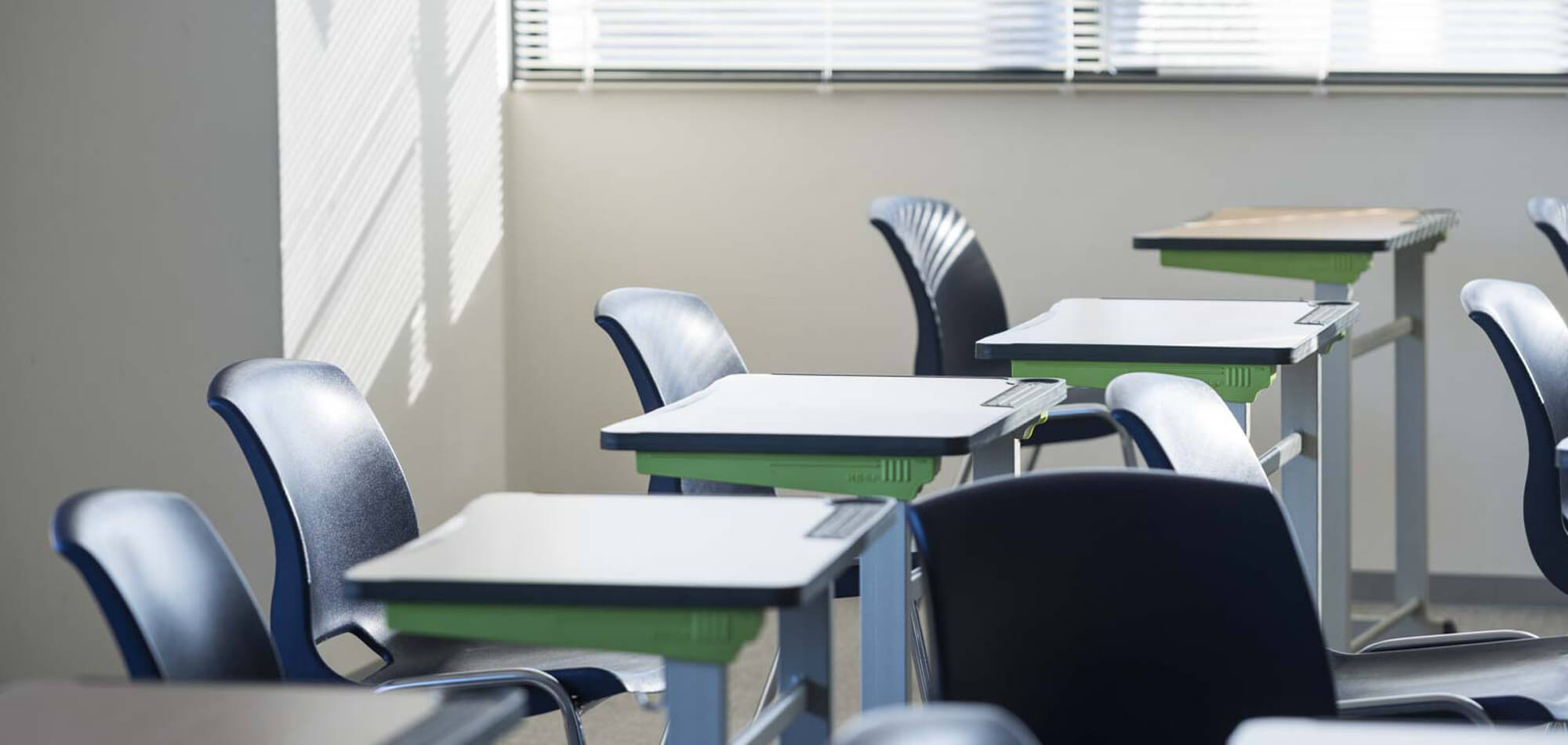 About Application
Please tell me how to apply.
You can apply directly from the inquiry page.
In addition, you can check the schedule on the page that summarizes the application flow.
Are there any conditions to apply for a student visa?
Applicable for those who have 12 years or more of education, have graduated from high school, or have equivalent qualifications.
Japanese language study time of 150 hours or more or certification equivalent to the Japanese Language Proficiency Test (JLPT) N5 is required.
Please contact us if you are not sure whether or not you are applicable.
When can I enroll? Please tell me the application deadline.
It depends on the course. You can enrolle either the Academic Japanese Course or General Japanese Course four times a year, January, April, July, and October.
You can enroll either Business Japanese Course or Specifed Skills' Japanese Course twice a year, April and October.
For more information, please visit the admission flow.
When do I know the class?
Before starting the class, you will take a placement test (written test and interview test) and be placed in an appropriate class.
I am not confident in my Japanese ability. Can I enroll?
If you do not have more than 150 hours of studying Japanese, you will not be able to continue your student visa procedure. Please try to complete your 150 hours study in advance.
please visit the inquiry page.
If I cancel my enrollment, will the fees that I paid be returned?
I applied for a two-year course, but if I pass the university / get a job, can I drop out from the JCLI school?
You may stop your study abroad in the middle of your plan. However, we highly recommend you to continue studying Japanese by the time you graduate from JCLI so that it is useful even after you go on a higher education or get a job.
If you stop studying at JCLI in the middle of your plan, we will not be able to issue a certificate to you.
In case like No.8, can I get a refund of part of the tuition fee?
Refunds will be processed according to the student payme refund rules and regulations.
For more information, please visit the regulations page, or contact the accounting department directly at the school counter.
I don't know how to apply for a student visa.
Is there a scholarship or tuition fee reduction / exemption system?
In addition to the JCLI scholarship, there are a various external scholarship programs such as learning incentives from the Ministry of Education, Culture, Sports, Science and Technology.
For details, please visit the dedicated page.
Is there anything I need to pay after enrollment?
At the time of admission, the tuition fee includes all the teaching material fee, health examination fee, international student insurance fee, etc.
You will need to pay other fees in case that:
– you apply for the Japanese Language Proficiency Test (JLPT) and/or Examination for Japanese University Admission for International Students (EJU),
– you renew your status of residence.
How long can I be enrolled in school?
If you enroll in April, it will take up to 2 years.
If you enroll in July, it will take up to 1 year and 9 months.
If you enroll in October, it will take up to 1 year and 6 months.
If you enroll in January, it will take up to one year and three months.

Please contact us for more details.
Do I need a student visa even for a short-term course?
About "short-term stays",there is no system of certificate of residence status, and if you are from a visa-exempt country, you can obtain a landing permit for "short-term stays".
It is necessary for foreigners other than visa exmpt-countries to obtain a short-term stay visa in advance at the Overseas Diplomatic Establishment.
Can I change the level after the classes have been started?
Yes, you can change the class.
If you wish to change to a higher level, you need to pass the level-skipping test.
I'm already living in Japan, can I enroll?
Yes, you can enroll.
If you are thinking of improving your Japanese, you can take short-term courses and / or private lessons.
Can I take only private lessons?
Yes, you can take private lessons. Classes are mainly conducted in a 1: 1 ratio. It is 3,300 yen (tax included) per lesson(45 minutes).
You can apply for classes from 2 times (3,300 yen x 2 times).
In addition, an admission fee of 5,500 yen (tax included) and teaching materials will be charged.
Please contact us for further information.
How long can I get a reply when I make an inquiry?
On weekdays, we will contact you but the next business day. (Excluding weekends and holidays and vacation periods)
I have a lot of concerns before enrolling. Can I have a discussion with the school teacher?
Yes, you can have a discussion with the school teacher. If you have any concerns, please feel free to contact us.
How much is the tuition fees? Does it have to be fully paid at once?
Please visit the tuition fee page.
In principle, it will be a one-time payment for the first year. In some cases, installement payment will be possible. Please contact us for further details.
Can I change the course after the classes have been started?
It is possible to change from Academic Japanese Course / General Japanese course to Business Japanese Course.
Please contact us as there are some conditions to apply.
About School
Where is the school located? What kind of place is there?
The school is located in Kita-ku, Tokyo. The nearest station is Tokyo Metro Namboku Line [Oji Kamiya] Station.
Please visit the location page for details. It's a nice place!
What other tenants are there in the building where the school is located?
There are no other tenants.
JCLI Japanese Language School uses all the floors of the five-story building.
You can work on your studies in a nice and quiet environment.
Does the school have any Wi-Fi? How about the Wi-Fi speed?
We have Wi-Fi for students on each floor of the school.
The Internet is really smooth with IPoE.
Is there a self-study room in the school? Can I use it anytime?
There is a study room on the 4th floor. Students can use it from 8:30 to 17:00 on weekdays.
Is there a cafe or convenience store inside the school?
There is no café in the school, but there is a vending machine affiliated with FamilyMart on the 3rd floor where you can buy some snacks such as lunch boxes and breads.
We have a refreshment space which is like a cafeteria and students enjoy interacting with other students.
Is it possible to commute to school by bicycle, motorcycle or car?
Please commute to school on foot, by bicycle, or by public transportation.
Please park your bicycle at the bicycle parking lot designated by the school.
You are not allowed to go to school by motorcycle, car, kickboard, etc. Please never do it.
How about an easily accessible environment? Is it possible to move smoothly on campus with a wheelchair?
The school have easily accessible environments such as the toilet on the first floor and the elevator.
Is the school building a earthquake-resistant design building?
It is a building that conforms to the new earthquake resistance standards.
Do the school teachers teach all classes in Japanese?
Yes, we teach in Japanese.
Is there a library nearby? Can I borrow a book?
There are 15 libraries in Kita-Ku, where JCLI Japanese Language School is located.
The nearest library to the school is the Toshima Library in Kita-Ku.
Other libraries can be reached within about 10 minutes by bicycle from school.
The library in Kita Ku can be used by anyone who has a resident card in Japan.
You can borrow up to 30 of books and magazines and up to 10 of CDs for 2 weeks. You can borrow one DVD for one week.
We have a lot of books to rent to students.
Do you have any staff who can speak a foreign language at your school?
Yes, we have staff who can speak English, Chinese, Vietnamese, French, Spanish and Korean.
Is there a smoking area at school?
Yes, we have a smoking area.
Is it possible to choose the class time?
No, you are not allowed to choose the class time. Please take the class at the designated time.
Can I get a certificate after completion of the class?
Yes. However, there are some conditions such as attendance rate and period of enrollment.
Please contact us for further information.
If I need a certificate after graduation, can you send it to me?
Please contact us if you wish to have them mailed within Japan as we are able to do so. However, we do not recommend mailing overseas because of the high cost of overseas shipping due to the new coronavirus and the high possibility that they may not arrive on schedule. Currently, we are using such means as sending by electronic data.
Is there a Qibla (a place where you can worship) in the school?
There is none. Currently under consideration.
Yes, it's very important. If your attendance rate is poor, you will not be able to receive a recommendation and go to the school of your choice.
Also, you will not be able to renew your status of residence if the overall attendance rate is less than 80%.
Attendance rate is very important for international students who want to continue their study abroad life. Let's go to school every day and study hard.
Is attendance management strict?
If you are absent for three consecutive days and we are not able to contact the student, we will visit your residence or contact your guardian (expense supporter).
If the overall attendance rate is less than 80%, we will give you a warning and an interview.
If you are warned for three consecutive months, we will contact the expense supporter.
If there is no improvement, you will be nominated as expulsion from school according to the school rules.
About class
How many students are there in a class?
The maximum number of students per class is 20.
Does the school have classes all day long?
We have the morning (a.m.) class and afternoon (p.m.) class.
The morning class is from 9:00 to 12:20, and the afternoon class is from 1:20 to 4:40.
The class time is different depending on the class.
Does the school have any catch-up lessons? I'm worried that I won't be able to keep up with the lessons if I take a leave or am absent from the class.
There is no supplementary lessons, but you can ask the teacher any questions after the lesson.
Are there any measures for the Japanese Language Proficiency Test (JLPT)?
Students will study at each level of N3 to N1 in the pre-intermediate I and above classes.
Is it possible to study only conversation?
You will study "listening", "speaking", "reading", and "writing" in a well-balanced manner. By being able to do these four language skills in a well-balanced manner, you will dramatically improve your Japanese. In Intermediate II level and above, you can select [Conversation Class] as a elective class.
What textbook do the school teachers use at school?
There was something I didn't understand in class. But I can't explain it with my current Japanese ability. What should I do?
If you have any questions , ask your teacher at anytime. Some of the teachers understand foreign languages, so you can ask questions to them.
I am studying Japanese in my home country. Do I have to start from the beginner level when I enter into the school?
A placement test (written test and interview test) is conducted to determine the class to be started.
I want to know which level I can reach at after one year study.
If you start from Elementary I, you will be Intermediate II in a year. Intermediate II is a level that allows you to pass JLPT N2.
For details, please visit the learning achievement page.
Is it possible to skip a level?
Yes, the students can skip a level. You need to take a skipping test and the teacher will determine if you can skip or not acooding to the result.
Do I have any exams in class?
Yes, you hace revision test and Kanji tests in class. In addition, you have a final exam (level up test) at the end of the semester.
Please visit the annual schedule page for details.
Do I have any homework? I am not sure if I can do my school homework as I will be busy at preparing for higher education.
Yes. You will have Grammar, Kanji and / or essay homework. They are accessed to mark your grades.
What kind of teachers do you have?
I'm worried about interviews for higher education or job-hunting. Do teachers help me to prepare for the interview?
Yes, we do. We help not only how to anser at the interview but also teach etiquette and grooming at the interview.
Do the teacher help me to prepare the documents to submitt to the university and/or the research plan?
Yes. We fully support and help students' Japanese to prepare the documents.
What kind of extracurricular lessons and events do you have?
We have extracurricular lessons such as BBQ and cultural experiences outside, and also some seasonal events. In addition to this,since we are a supporting member of the Kita-Ku Tourism Association, we are able to introduce students the festivals and the traditional events in Kita-Ku.
Please visit Annual schedule page for the contents and schedule of traditional events.
Annual schedule.
About lifestyle in Japan
Please tell me the contract method and charge for mobile phones.
For foreigners with residence cards can subscribe of mobile phone services, which are major telecommunications carriers, cheap SIMs, and cheap smartphones.
SoftBank, Au, and NTT docomo are the three famous major telecommunications carriers.
Make sure to check vairous services from the each carrier in advance before making a contract.
Communication charges range from about 1,000 yen to over 10,000 yen per month. Choose the one that suits your usage.
Does the school have any dormitory?
Yes, we have 5 dormitories.
Please visit the dormitory page for more information.
Is there Wi-Fi in the dormitory?
Yes, all dormitories have fully installed Wi-Fi.
Is it possible to let my friends and family stay overnight in the dormitory?
Due to safety management reasons, nobody except the person oneself can stay overnight in the dormitory.
Can I get a part-time job immediately after enrollment? How much is the hourly wage?
In order to do part-time job, you must have a "The permittion to work outside the qualifications".
Please apply for the permmition at the airport when you enter into Japan. The minimum wage in Tokyo is 1,041 yen per hour (as of January 2022).
How can I open a bank account?
If your period of stay is 3 months or more, you can open an account of "Japan Post Bank" at the post office.
Transactions other than deposits and withdrawals are not possible for the first six months after opening an account.
Necessary items
①Residence card ②Passport ③Student ID ④Certificate of Residence list ⑤Seal (hanko) ⑥Japanese mobile phone number
If you have a bank account, you can add water bill, electricity bill, and telephone charges to autmatic direct debit every month.
It is also convenient because you can use your bank account to refund medical expenses and taxes and transfer for scholarships and part-time jobs.
How should I bring money to Japan?
Credit card and cash. If you need to exchange Japanese Yen, you can do so at the airport or at a large bank.
You can withdraw some cash at ATMs at banks and convenience stores such as Seven-Eleven with VISA cards and UnionPay cards with comission fee.
How much does an international student spend in Tokyo for a month?
In general, for one month, students who live in a dormitorys about 100,000 yen, and students who live alone around the school need about 120,000 yen.
Who should I talk to if I have a problem in daily life?
Please consult with the teacher at the school office immediately.
How much money should I bring when I enter into Japan?
Many students bring their living expenses for the first three months, and then they receive further remittance from their financial supporters.
I have no idea of geography for the whole of Tokyo. How can I find out where the school and transportation network are?
You can visit a map of the area and a location map page.
I am planning to go to another (cram) school. I would like to know how to get there from JCLI.
There is a bus stop in front of the school, and the Tokyo Metro Namboku Line [Oji Kamiya Station] about a 7-minute walk from JCLI.
You can travel to many places in Tokyo by public transport.
Transportation IC card and/or Transportation fee application are useful to pay.
Please teach me how to buy and charge a transportation IC card.
You can buy a transportation IC card at the station. You will get [Suica] at JR stations, or [PASMO] at subway stations.
All public transportation in Tokyo is available on both Suica and PASMO.
You can charge at ticket vending machines in JR/subway stations and convenience stores.
Is it possible to go on a trip during summer vacation?
Yes, You can travel anywhere within Japan.
If you go abroad, you need to notify the school. Please be careful you will not be covered by the international student insurance if you visit a medical institution outside Japan.
If you plan to travel abroad other than your home country, please check with your embassy or consulate if you need to obtain a VISA for your destination in advance.
How can I get a driver's license?
There is "Oji Driving School" nearby. You must take the moterized bicycle test in Japanese.
Even if you pass the exam, you are not allowed to use it to commute to school.
Many foreign licenses require a switching procedure.
License translation is done by JAF (charged)
https://jaf.or.jp/common/visitor-procedures/switch-to-japanese-license
In case of transferring foreign license to Japanese one, examinations are available in Fuchu and Samezu in Tokyo, and you can take the test in your native language.
You may also take practical skills test inside of the test center.
You need a high level of Japanese proficiency as interacting with the instractor in Japanese.
Please visit the National Police Agency website for more information.
https://www.npa.go.jp/policies/application/license_renewal/have_DL_issed_another_country.html
Even if you get a driver's license, you are not allowed to use cars to commute to school.
Can I drive with an international driver's license?
Please tell us about the annual climate in Tokyo.
Japan has rich changes in the four seasons. Since the temperature gap is large, please kindly be advised to check thoroughly and take measures. Please refer to the figure for more information about the average of annual temperature.
Source:Tokyo District Meteorological Observatory Homepage
Is there a place to buy halal food near the school?
Yes. There are halal food shops around Higashi Jujo station.
It takes about 20 minutes on foot or 10 minutes by bicycle from JCLI.
I want to send my luggage from my home country before entering Japan. Can you receive it instead ?
We cannot receive it instead since we do not know what the contents are.
If you use a shipping servce, please send it in the month you travel to Japan and receive it yourself.
For this purpose, you need to know the home address and phone number in Japan in advance to do so.
Regarding with health management
Is there any hospital nearby?
Yes, there are some hospitals and clinics near the school.
How much does it cost when I get sick?
Nationl Health Insurance deducts 70% of medical sexpences and International student insurance covers the remaining 30%. Therefore, you will have a temporary payment and the full amount will be paid in cash about 1-2 months later. Regarding of insurance, all of the people who are staying longer than 3 months (excluding short-term stays) must enroll in National Health Insurance. Please make sure to take the procedure at city hall of the city where you live. Moreover, long-term students at JCLI must have "International Student Insurance" by the Japanese Language School Cooperative Association approved by the Ministry of Education, Culture, Sports, Science and Technology.
International student insurance does not cover some items such as dental treatment, mental illness treatment, pregnancy and childbirth, and chronic illness, etc.
I am not confident in Japanese. When I go to the hospital, will the school teacher go along with me?
Firstly, we will show you the hospitals that have staff who can speak foreign languages. If there is any urgent situationssuch as hospitalization or surgery, a school teacher will interpret or accompany with you.
As if I get sick during class, can I take a rest in the infirmary?
Yes, you can take a rest at the infirmary.
Can I have breakfast at school?
Some students have breakfast before their classes and use a catering service of Chinese congee and soy milk. * Currently canceled due to COVID-19.
You can also buy onigiri (rice balls) and breads at the Family Mart vending machine on the 3rd floor.
You would better to have breakfast so that you will focus on your studies.
We recommend you to get a habbit going bed and getting up early.
Can I get a medical check up at school?
Long-term students will take a medical examination at the school on the designated day.
We issue a health examination certificate for free. (It can be used as a document at the time of application. * There are some exceptions.)
I am worried about COVID-19. What kind of measures are taken at the school?
At school, wearing a mask is mandatory for everyone. A non-contact alcohol disinfectant is installed at the entrance, and there is sufficient distant between seats in the classroom.
I am a guardian. I couldn't get in touch with my child suddenly. Can I inquire the situation from the school?
Yes, we will contact the guardian(s) if necessary.
I got injured. How can I call an ambulance?
You can call 119 to request an ambulance.
If you can't move, please call an ambulance immediately.
After you called ambulance, please contact the school if possible.