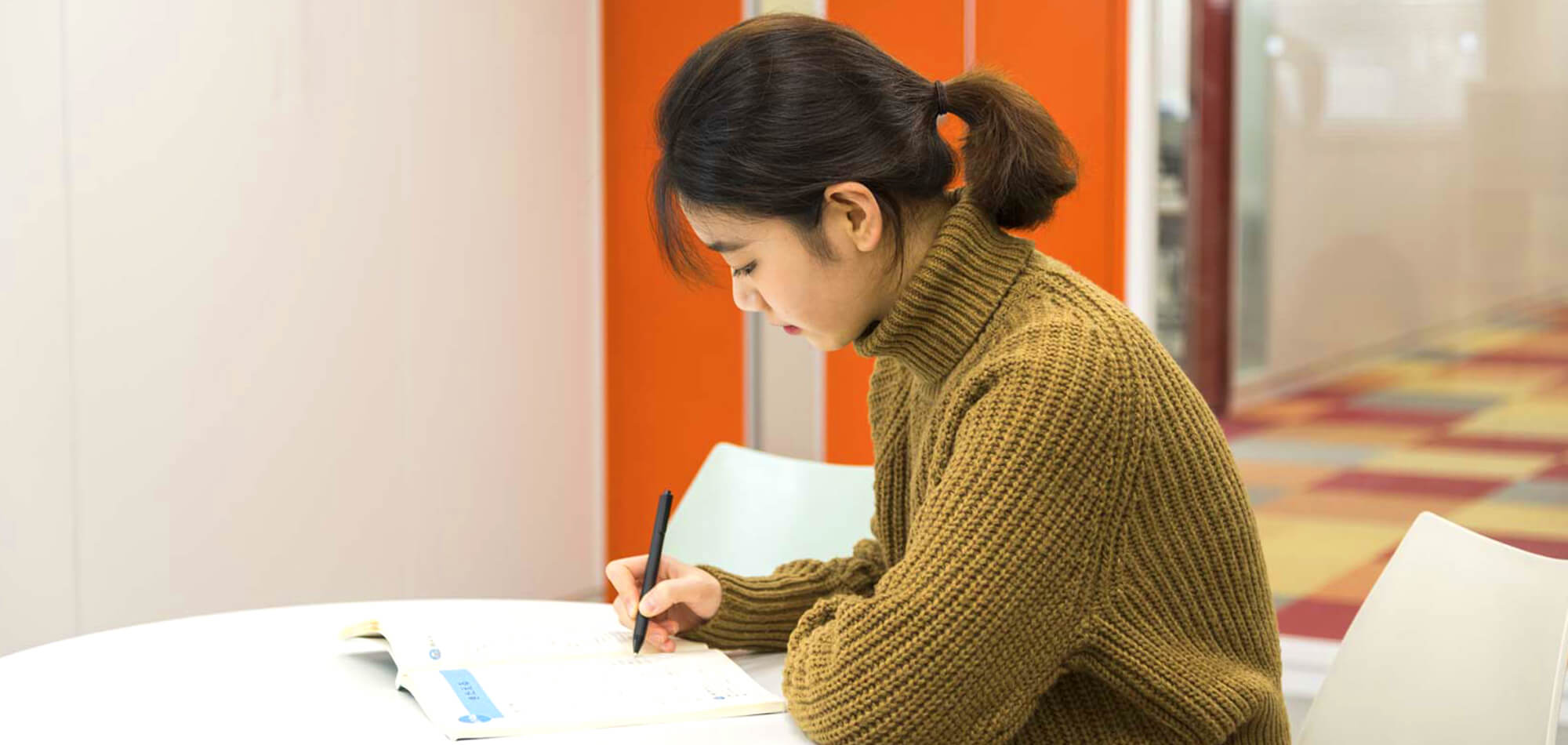 "Support for going on to higher education" along with students' future goals.
We fully support by providing detailed information about University, vocational school, etc. and discuss with students about their desired career path.
Students efficiently cultivate comprehensive strength to fly into their future.
Admission Course
Admission consultation
We have one on one consultation and guidance between the student and the teacher.
On-campus briefing session
We invite teachers who are in charge of entrance examinations from each of the university, graduate school, and vocational school to give a briefing session on the characteristics of the school, examination contents, examination preparation, employment status, etc.
Special course by vocational school field
For those who wish to go on to a vocational school, we invite the person in charge of vocational schools in each field to explain about the fields in detail and school's features, and provide trial lessons in each field.
Off-campus briefing session
There are a lot of information sessions outside of JCLI. We carefully select some of those with full of contents.
Participating in those sessions will increase students' motivation to go on to higher education.
Special sessions for exam preparation
We have special sessions such as "Mathematics" and "Japan and the World" for EJU, "N1" for JLPT, and "English TOEFL / TOEIC" for university entrance exams.
Prestigious University Campus Tour
We will hold a tour to visit the school of your choice and experience the atmosphere of the university. We will hear from the staff and international students about the campus life.
Tuition fee
|   | First year (for the first 12 months) | Second year (for from the 13th month to 24th month) | Total |
| --- | --- | --- | --- |
| 2 years | ¥838,100 | ¥761,100 | ¥1,599,200 |
| 1 year and 9 months | ¥838,100 | ¥573,625 | ¥1,411,725 |
| 1 year and 6 months | ¥838,100 | ¥377,150 | ¥1,215,250 |
| 1 year and 3 months | ¥838,100 | ¥189,075 | ¥1,027,175 |
All the fees are tax included.
If you need the Invitation VISA, there will be an additional cost.