JCLI had Halloween Week from October 24 to 31.
During this period, both staff and students came to school in costume and were able to enter photos taken at the photo booth into an on-campus contest.
Although it had been a long time since the event was held, since classes were put online during the summer due to a spike in corona cases, many students came to the booth after class to take pictures of themselves in costume.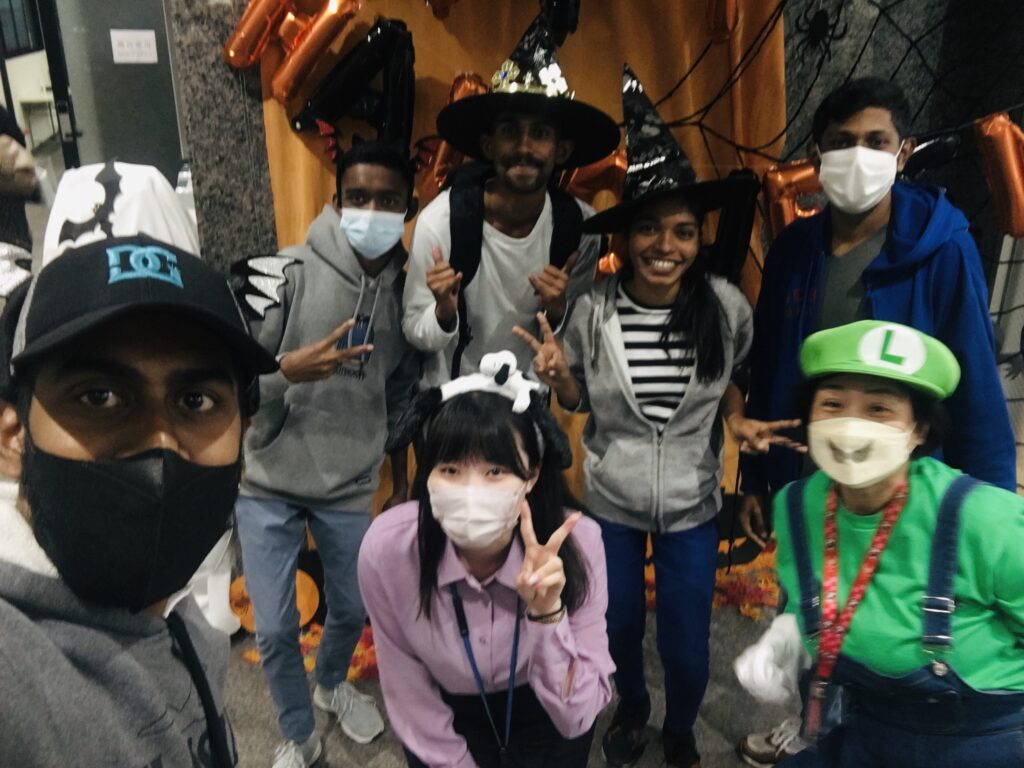 Huh. It's like they was sleeping just now. they seem to be enjoying themselves 100 times more than in class.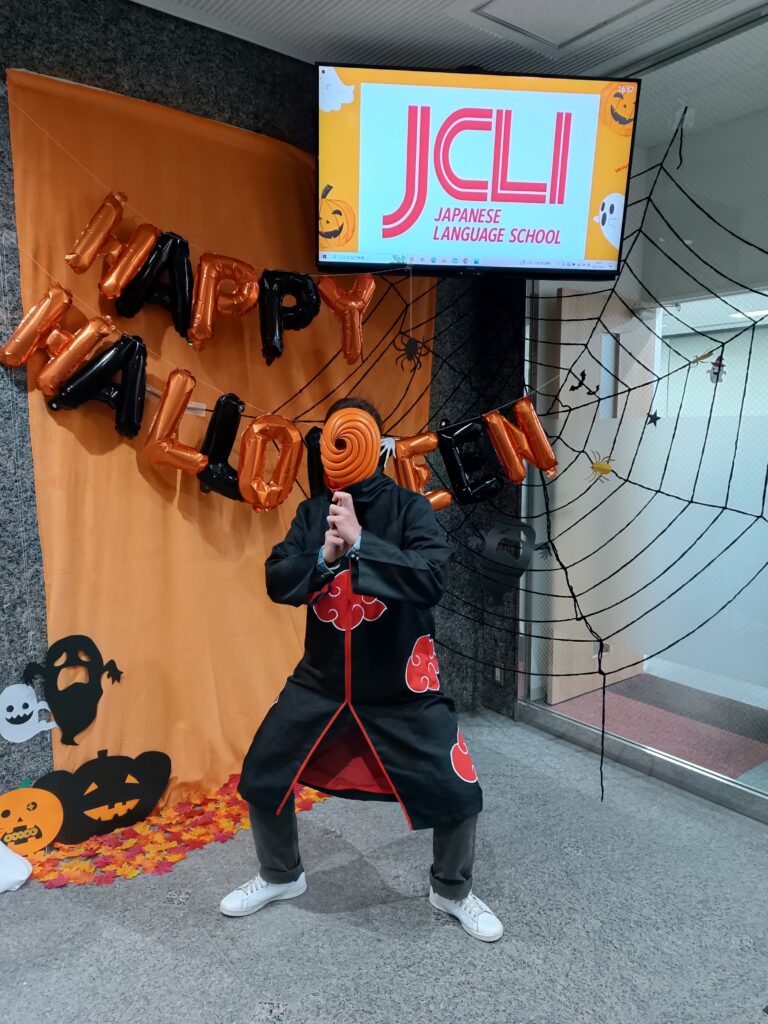 Are you a ninja?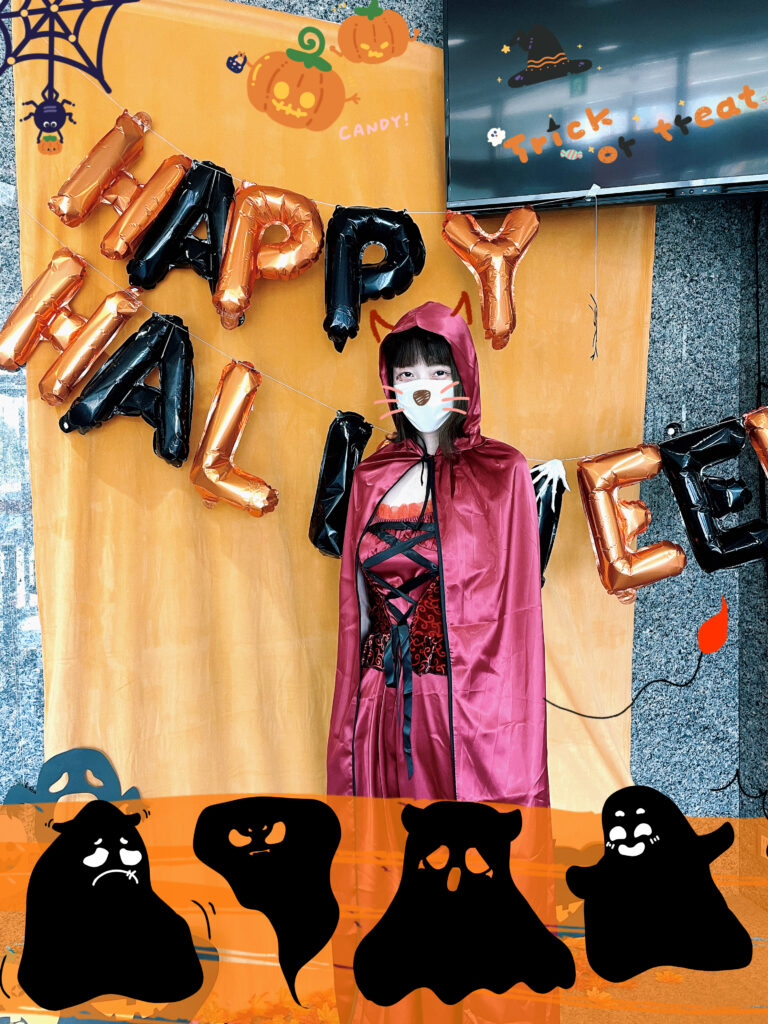 It's going to appear on top of the building at night. Congrats on passing!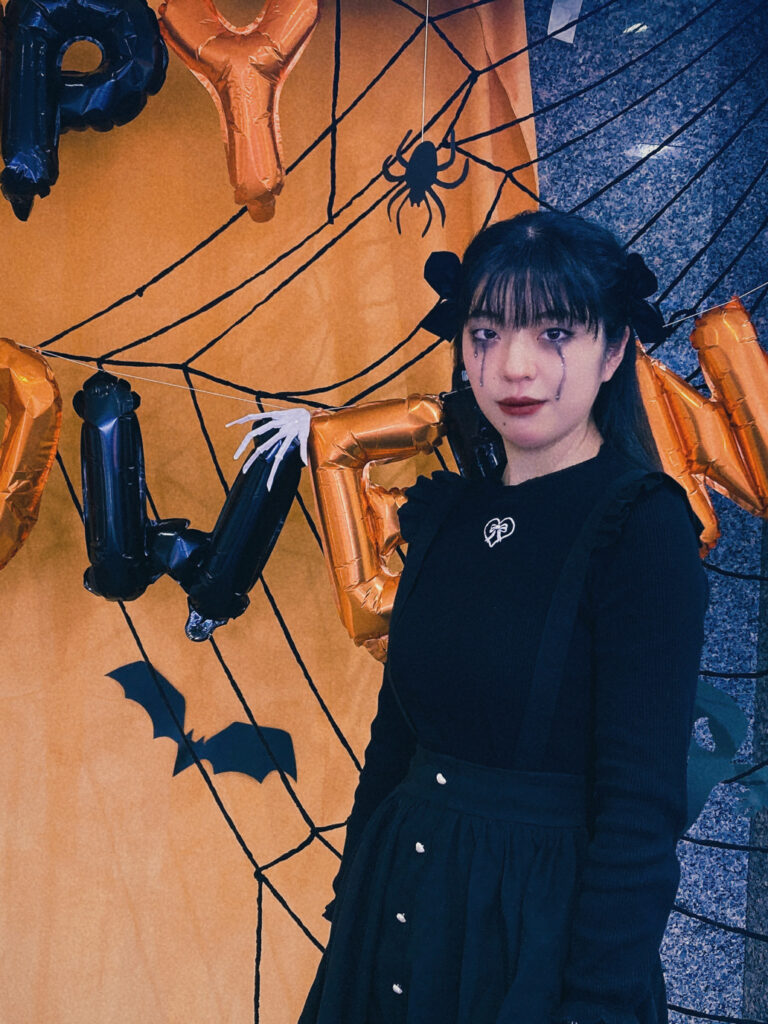 Did you come to school with that makeup on?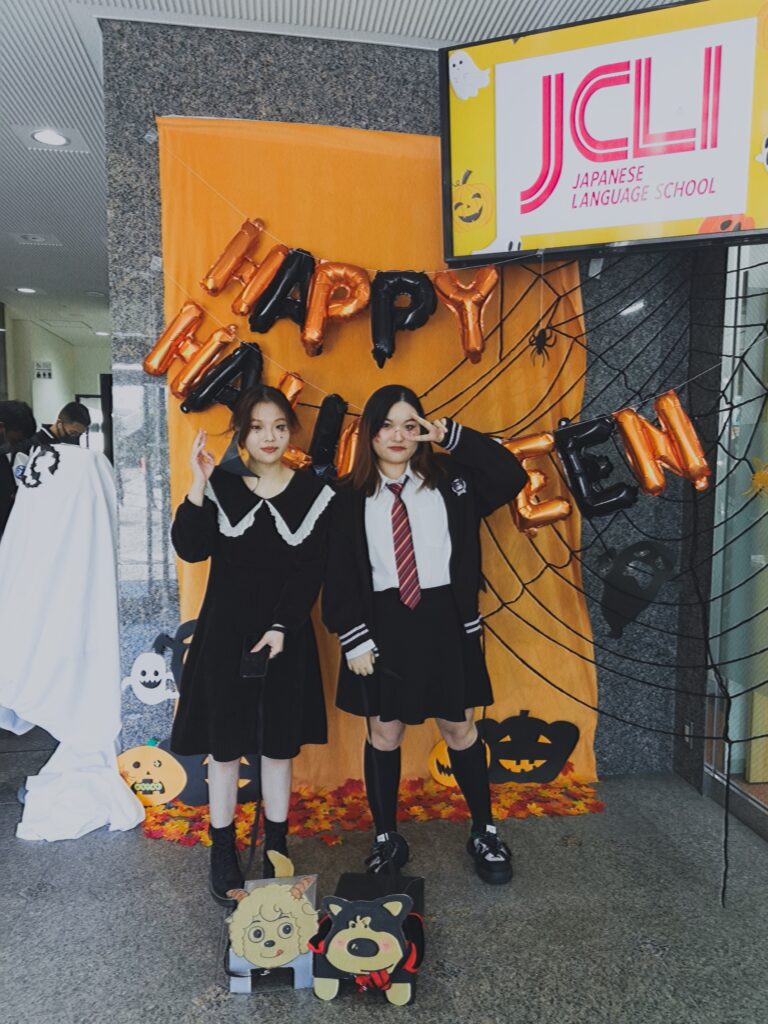 I would like to know the breeds of the two dogs.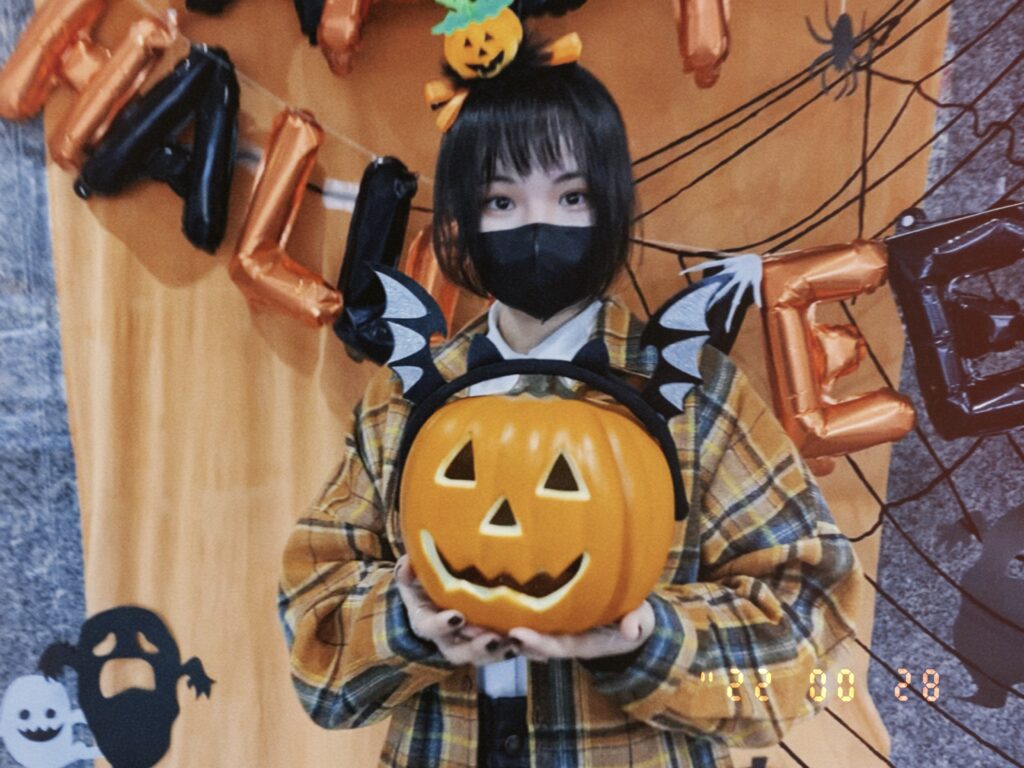 Cute is justice.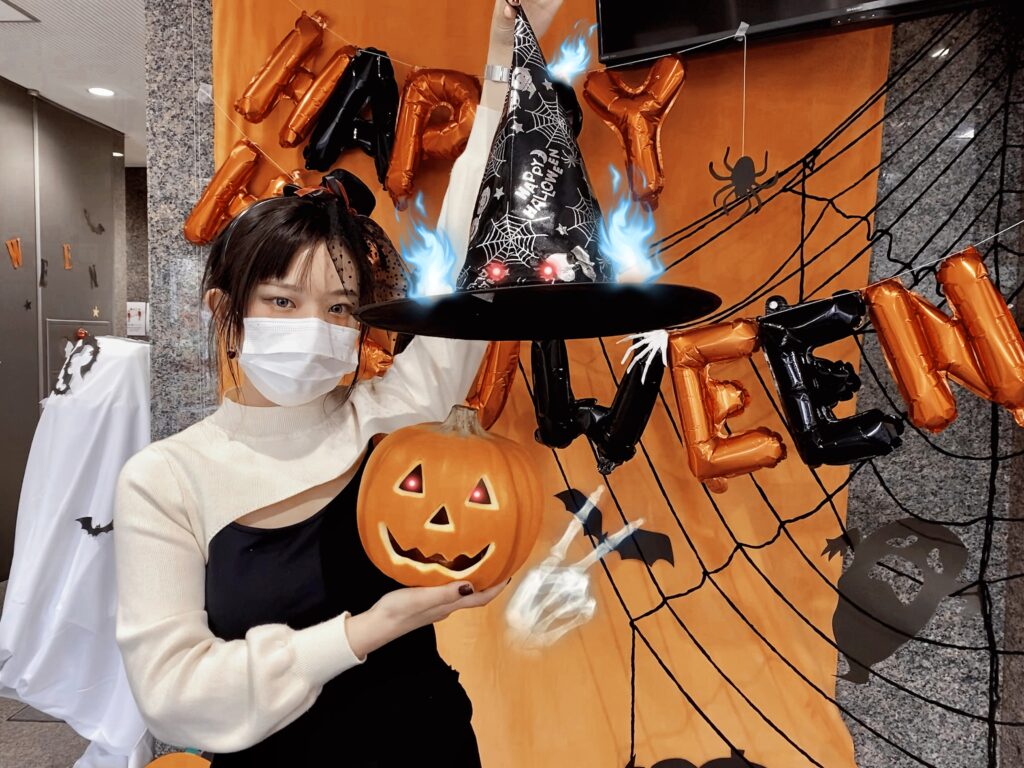 Ow! Bone hands! …but cute.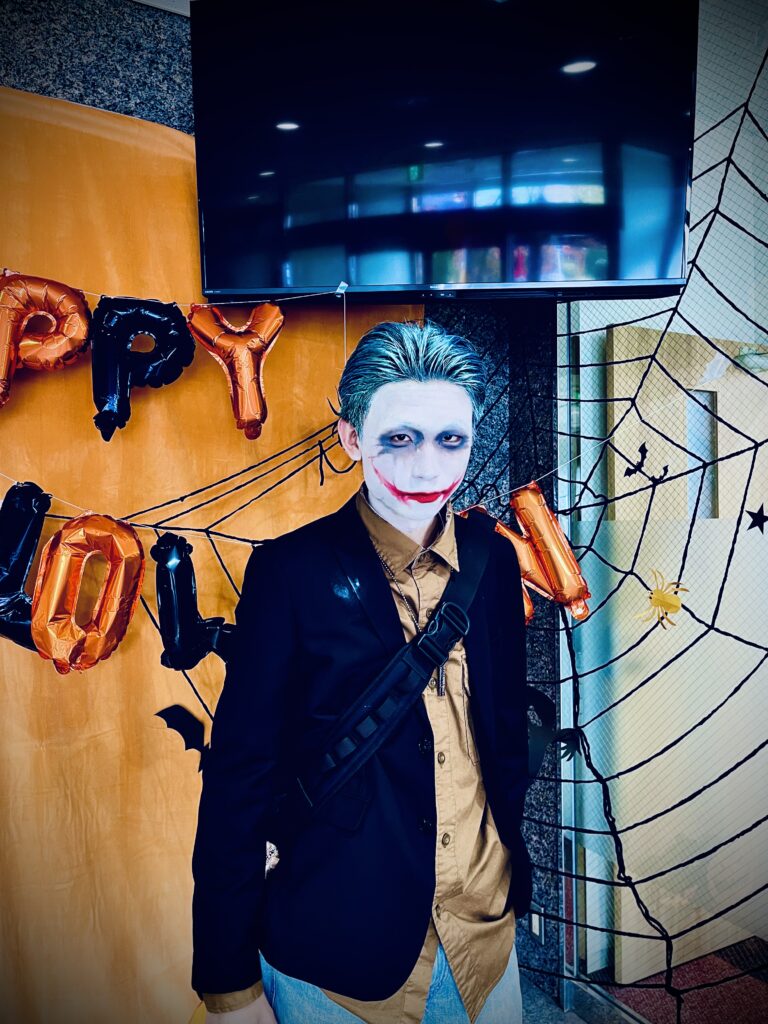 On your way home, please don't get caught.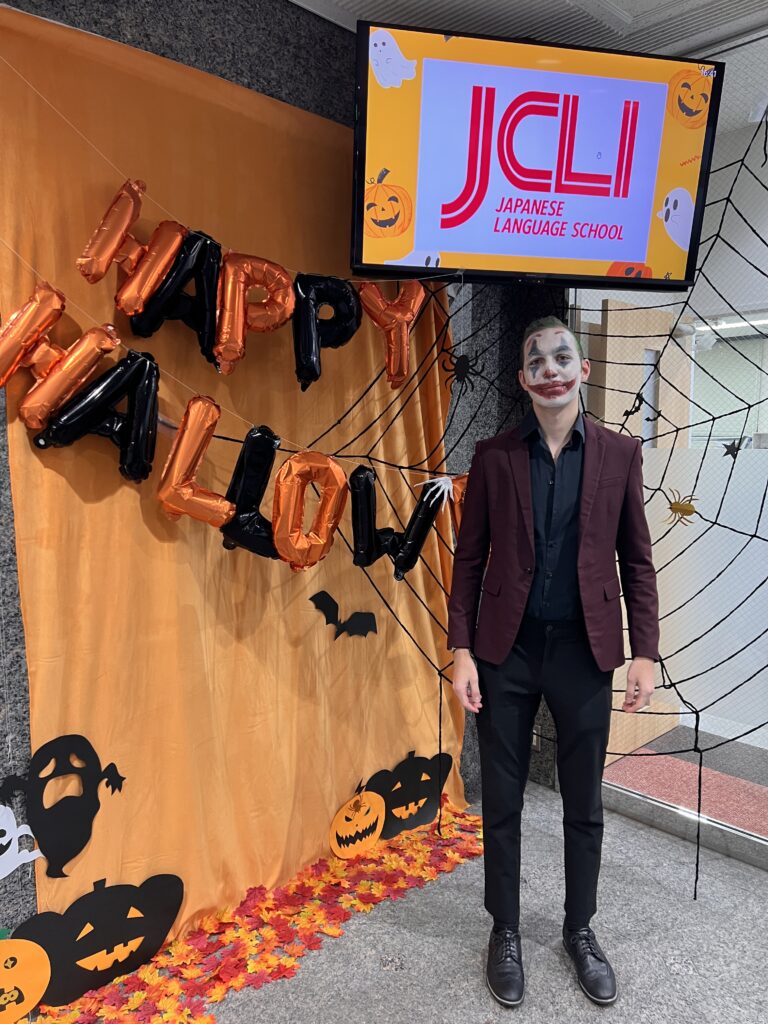 We have two JOKERs on campus…..